From Visionary to Practice Owner: Dr. Wylie Tan's Path to Optometric Entrepreneurship
From Visionary to Practice Owner: Dr. Wylie Tan's Path to Optometric Entrepreneurship

July 5, 2023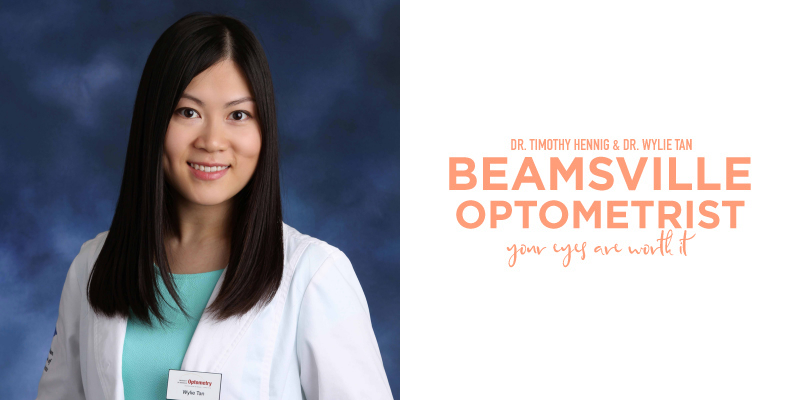 In her quest to shed light on the diverse paths to clinic ownership, OSI Regional Account Manager Jas Ryat recently connected with Dr. Wylie Tan, an optometrist and practice owner based in Beamsville, Ontario. Dr. Tan's unique journey showcases an alternative approach to clinic ownership, one that involved relocating her family to a rural area to purchase an established clinic.
Dr. Tan completed her Honours Bachelor of Science in Neuroscience and Master of Science at the University of Toronto. Her Master's degree specialized in Vision Sciences at the Institute of Medical Sciences and was based in the Visual Electrophysiology Clinic at SickKids Hospital. Her work at SickKids and interactions with her graduate supervisor—a UK-trained Optometrist—sparked her keen interest in Optometry. She shadowed practitioners to deepen her understanding of the field and then pursued a degree in Optometry at the University of Waterloo.
Following graduation, Dr. Tan initially sought to blend primary care with research and teaching. After working in various solo and group practices, private and corporate settings, as well as research and teaching positions, she discovered her passion for primary care and decided to focus on independent optometry. From here, her entrepreneurial passion took flight.
Jas: At what point did you make the decision to pursue clinic ownership?
Dr. Tan: Well, after experiencing various part-time work settings in Waterloo and the GTA, I found myself disliking the moments of job instability, in terms of patient flow and irregular working hours. That's when a position in Thorold opened up, offering a stable schedule and a better work-life balance. I took the opportunity and moved from the urban center to work out there. For three years, I essentially managed that clinic as a solo practitioner, training staff to form a strong team and growing my patient base. I learned a lot, and it made me realize that if I could run a clinic for someone else, why not do it for myself? So, my husband and I began exploring different options for investing in a clinic.
We considered starting a new clinic from scratch or buying into existing practices. We analyzed the market extensively for about three years, weighing the pros and cons of each approach. Eventually, we came across this particular practice that seemed to tick all the boxes. It was a 20-plus-year-old practice in Beamsville, an easy commute to Toronto, where much of my family resides.
Jas: What other factors influenced your decision?
Dr. Tan: This clinic had an established patient base and was situated in a charming small town. I enjoyed the close-knit community atmosphere and patient loyalty, which I found lacking in the larger city settings. Work-life balance in this area was also more favourable compared to the GTA.
Also, considering the rising costs of real estate, this acquisition was attractive because it involved purchasing an established business. Doing so allowed us to secure a valuable property as an asset using a business loan. Although the clinic itself required some renovations, it gave me the opportunity to shape it according to my own vision.
Jas: That's wonderful to hear. Sound like the perfect fit. Of course, I'm sure there must be some challenges in operating a practice in a small town…
Dr. Tan: Oh, for sure. One potential challenge is that word-of-mouth can work both ways. While positive experiences can lead to new patients, negative experiences can also spread quickly within a close-knit community. It's crucial to maintain a high standard of care and constant patient satisfaction to prevent negative reviews from affecting the clinic.
Jas: Did you ever consider staying in the GTA?
Dr. Tan: We did explore options in the GTA. In fact, I was thinking of staying within the GTA and building a clinic around the patient base I developed over four years working weekends at a side-by-side optical. But I think starting cold is much riskier in the GTA, and it's not uncommon to be six or seven years in the red before you break even. That wasn't a risk that my young family could commit to. There are a lot of good clinics in the GTA, but there are not a lot of practices up for sale or to buy into as a partner. For me, it was less of a risk to purchase outside of the GTA.
Jas: Was partnering with a clinic ever an option?
Dr. Tan: There was another clinic in a rural setting that I considered partnering with. The owner was succession planning and was around 10 years away from retirement. They proposed that I join them as an associate. With the owner as a mentor, we'd slowly transition into a partnership and then a buyout in 10 years' time.
That practice was a "dream practice"—well run, strong patient base, the latest technology, and well-trained staff. Ultimately, I did not take up on this amazing opportunity because the location wasn't the greatest fit for my husband's career and my children's education. I also felt 10 years was a long time to wait and that visions and relationships could change and play out differently than originally planned. It comes down to what you truly want for your career and family. Everyone has different needs and a distinct vision. It just wasn't a good fit for me, but I could see a partnership opportunity like that working for others.
Jas: Tell us, what are some of the challenges and rewards faced as a business owner in general?
Dr. Tan: One of the major challenges I faced was the extensive amount of work required to fix and renovate an older office. It demanded a significant investment of time and effort. It's been two years since I acquired the practice—I've expanded the pretest room and added a second exam lane. These physical changes helped immensely with patient experience and office flow. I've also worked on changing internal processes to improve office proficiency.
The reward to business ownership lies in the ability to transform the practice into a space that aligns with my values and delivers the kind of patient experience I strive for. Knowing that all the work I'm putting in is for me, and that I'm building my own legacy and growing my own little community, means a lot. I find it rewarding to build and maintain relationships with my patients and their families, witnessing their progress, and providing continuity of care.
Jas: That's great to hear. It's wise to focus on improving your internal processes before expanding the team further. This way, you can streamline operations and ensure a smooth workflow.
Dr. Tan: Absolutely. I believe it's crucial to establish a strong foundation before taking on additional staff. Now, I'm in a better place than when I first acquired the practice. I recently hired a new associate to join the team. Bringing in another doctor will help us meet our patient demand and provide comprehensive care. It's an exciting development for the clinic, and I'm looking forward to seeing how all these changes contribute to our growth.
Jas: That's fantastic news! Any advice for future practice owners?
Dr. Tan: Keep an open mind and be willing to consider locations outside of highly saturated areas. Sometimes, great opportunities can be found just a little further away from the major cities. Look for areas that can harmonize a rewarding career, income potential, and a desirable work-life balance.
Finally, I would advise new grads to network and seek mentorship. Connect with experienced optometrists who have gone through the process of opening or purchasing a clinic. Their insights and guidance can be invaluable and help you navigate the challenges of starting your own business.