Spotlight of the month: SHEDIAC EYE CARE
Spotlight of the month: SHEDIAC EYE CARE

April 12, 2018
When you walk into the newly renovated office of Centre Visuel de Shediac (Shediac Eye Care) you are greeted by a modern, zen-like environment. Incorporating the elements of earth, fire, water and air. Dr. Guylaine Foulem wanted to create for her patients and staff a spa-like environment to enjoy, relax and breathe.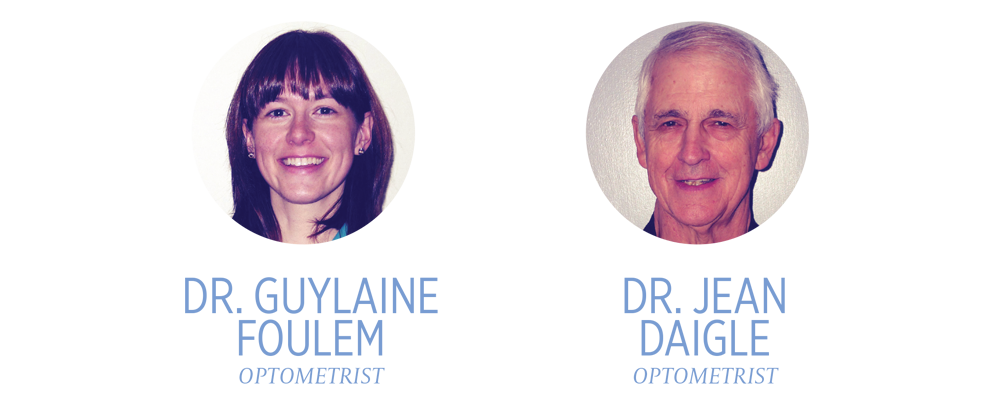 Following the purchase of her first practice in Sackville, NB in 2013, Dr. Foulem purchased Centre Visuel de Shediac from Dr. Jean Daigle (a previous OSI Member) in 2014. No stranger to the challenges faced when renovating a location, Dr. Foulem had already been through the process once before with her Sackville practice, which she renovated shortly after acquiring the location. "The renovations were appreciated by the customers who continually commented that the practice felt peaceful." Dr. Foulem's offices are her second home so it is important they are as comfortable as possible.
From the early age of 5, Dr. Foulem knew that she wanted to become a health professional. She leaned towards dentistry and was even accepted into the program but eventually chose optometry. At the age of 12, she visited a cousin who was an optometrist practicing in a busy Montreal practice. She remembers being so impressed by the fact that in 1990, her lenses were cut on the spot within an hour. As a busy 12 year old involved in many sports, her life changed when her cousin fitted her for contact lenses. "This had such an impact on me," says Dr. Foulem, "my cousin became my hero!" She went on to graduate from the Université de Montréal in 2001 and spent a few years practicing in NS before returning to NB in 2004.
Owning two practices has had its challenges. Running a business and managing staff is not something that is taught in school. Dr. Foulem has taken advantage of the tools and programs that OSI has provided to help her with these challenges. She counts on Optosys to operate her practices; there are several functions that have saved her much time allowing the office to be more efficient. She also uses the Key Performance Indicator (KPI) function to monitor her clinic's progress. "I find this function very easy to use and it takes very little time to run the report. I usually run my numbers every quarter and can compare one quarter to another," she says. "It's a very easy way to ensure that the practice is on target."
Her office staff have also participated in numerous training seminars. These seminars are a great way for staff to learn some key points on topics such as customer service and selling. Dr. Foulem has also taken part in OSI's Leadership and Management program. She feels that they should take advantage of all the help they can get to succeed in a very competitive market.
"From staff management to dispensary management, there are always areas to improve. OSI's program allowed for a more individualized approach which was extremely beneficial since each practice has its own set of specific challenges." She feels that the course has given her many tools and the confidence to make positive changes in her practice and has provided her with information that will be useful for years to come. Another tool that Dr. Foulem has found to be beneficial is OSI's new online OD Forum. "It's a great way to share information with fellow Member OD's across Canada."
Moving forward to the future, the competition from big box and online stores will always be there. Dr. Foulem believes that OD's will be dealing with services made available to patients online such as eye refractions and health consultations. "Artificial Intelligence is just around the corner and I believe it will be more important than ever for OD's to be empathetic and open to the needs, concerns and wants of their patients. Communication will be a key factor. Becoming that trusted advisor and partner in managing your patients' health will always be a winning proposition."