Patrice Lacoste in the Envision Magazine!
Patrice Lacoste in the Envision Magazine!

August 11, 2020
EMPOWERING INDEPENDENT OPTOMETRIC CLINICS:
An Interview with
Patrice

Lacoste
Ceo & President of OSI Group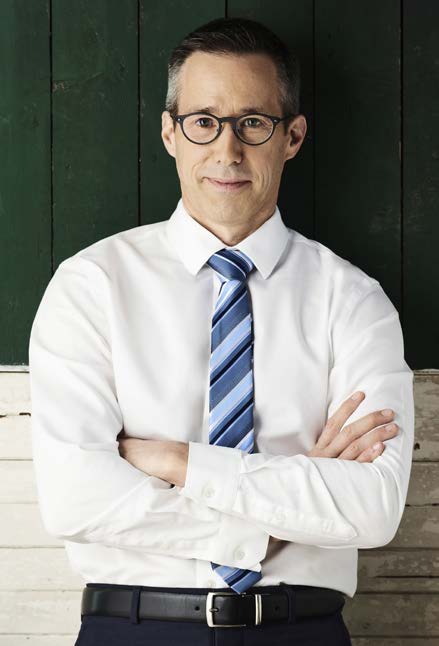 Canada's independent optometrists face a host of challenges: intense competition from online sellers, eyewear chains and big box stores; the need to adapt to changing consumer behaviour; and the disruption caused by rapidly changing technology. That's a lot for any independent business to cope with. That's where OSI Group comes in. Since its creation in 1982, the company has been evolving to help Canadian optometrists meet such challenges. During that time, it has gone from a buying group to a multi-service organization that assists over 1,300 optometrists at more than 800 independent clinics across Canada to grow and compete.
Envision: seeing beyond magazine recently talked to OSI President and CEO Patrice Lacoste about how the organization is helping Canadian independents thrive in the face of those challenges. Here is a transcript of that conversation.
How is OSI helping independent optometrists compete in today's business environment?
OSI has nearly 40 years' experience providing support to clinics. We offer support on four levels: group discounts, training, business support and technology. We have taken a leadership role in technology like no other buying group in Canada.
How has the "Amazon effect" changed the practice of optometry?
Consumers today spend more of their time online searching for products and services, making purchases (including eyewear) and booking appointments. They enjoy the freedom of booking their eyecare appointments online at any time of the day and often prefer to receive a text message reminder rather than the traditional phone call. They're also more likely to browse online before visiting a store to make their purchase. That's why having a strong digital presence is so important.
Note: The Amazon effect is the ongoing evolution of the retail market, resulting from the growth of e-commerce. The name refers to Amazon's domination of online sales, which has driven much of the change.
How are you helping clinics deal with the disruption caused by the Amazon effect?
Based on what we see with our members, clinics that adapt to change are growing their businesses faster than those who don't. Being able to adapt is clearly a competitive advantage.
OSI helps independent clinics establish and maintain an effective online presence. We make sure the clinic's website has the right design and structure, and that it is kept up-to-date. Then we add tools to establish a relationship with patients online: make appointments, confirm them and complete the customer survey, which provides valuable feedback. In the near future, patients will also be able to refill their contact lens supplies online.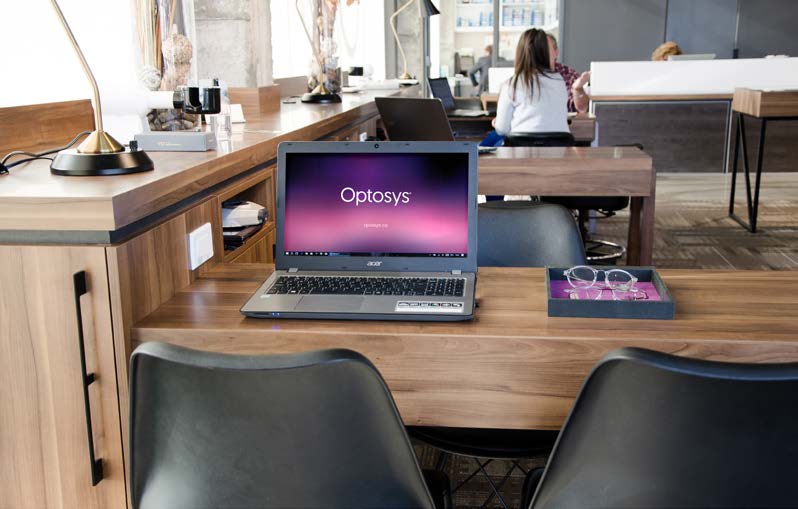 What are the advantages of the Optosys technology platform?
Optosys is one of the industry's most advanced technological software platforms. It increases the amount of time staff can spend with their patients by reducing time spent on tasks like ordering lenses from labs or talking on the phone. It also facilitates the following:
Online booking allows patients to make appointments directly.
Integration of Optosys with labs allows orders to be transferred automatically.
Optosys sends automated email and/or text message appointment and recall reminders.
The new online catalogue feature allows clinics to showcase frame offerings via the optometrist's website.
As the leading practice management software in Canada, Optosys also enables clinic owners to track key performance indicators (KPIs), which helps them measure their performance. You improve what you measure. And the training we provide gives owners the skills to manage their business more effectively.
Because we believe that a clinic's success depends to a large degree on the skills of its employees, we offer a variety of training seminars, either in-clinic, as part of regional meetings or as webinars. Topics include sales, management, human resources and customer service.
How much freedom do OSI members have in terms of supplier and product selection?
OSI gives its member clinics complete freedom of choice, while offering the widest range of services of any buying group in Canada. We negotiate with over 130 accredited suppliers and our members enjoy exclusive discounts, which saves them money and increases their profitability and competitive edge. Members can choose their suppliers based on their patients' needs and preferences.
Can you talk about OSI's private label offerings?
Private labels are an excellent tool to help clinics differentiate themselves from the competition and increase their profit margin. Our exclusive private labels give members a competitive edge and increase patient loyalty.
Mediflex contact lenses as well as Horizon and Maestro ophthalmic lenses were developed in collaboration with our suppliers; they are our fastest growing lines. Our members also have access to the latest technology in digital signage to help promote their products at the clinic level.
What other services does OSI offer?
We encourage our members to re-invest in equipment. Opto Finance, a division of OSI, allows owners to fully finance the value of their ophthalmic and IT equipment in order to enhance the quality of the eyecare they provide to their patients.
What is the future of OSI?
We're encouraging young optometrists to become opto-entrepreneurs by identifying those who want to manage the business and not only concentrate on the medical side of an optometric clinic. We can provide support with our Leadership and Management program as well as offer the financing and IT infrastructure they need to succeed and become leaders in the industry.
We also encourage owner optometrists to bring on younger optometrists as associates so they can plan for their succession. It's important for owners who want to transition their business to someone else and it's more enjoyable to do so gradually when you have an associate optometrist. It's a nice way to make the transition to retirement.
Article written by JoAnn Summers for the November-December 2018 edition of the Envision magazine.