Spotlight of the month: Barrie Eye Care
Spotlight of the month: Barrie Eye Care

March 5, 2019
Delivering the best vision possible to his patients, Dr. David Bond has provided the same high-quality service that his patients have come to expect since he opened Barrie Eye Care in November 2018. Located in Barrie, Ontario, Barrie Eye Care has quickly established itself as one of the most luxurious practices in all of Ontario, with a custom design that creates an exceptional patient experience. With its elegant feel as well as its superior selection and service, Barrie Eye Care has set the bar high.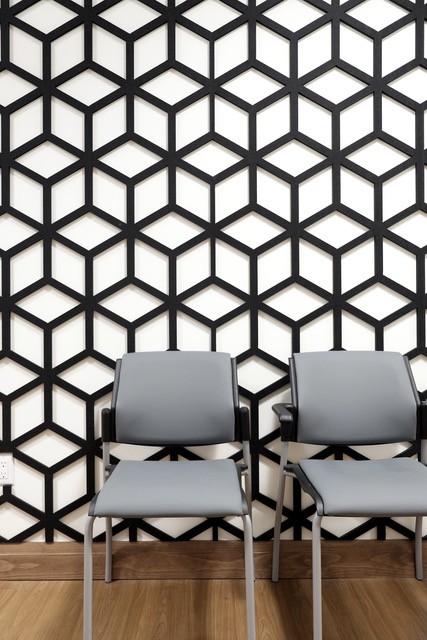 " Creating an excellent patient experience was very important to me. When I built my clinic, I selected everything so that I could deliver an efficient, high-quality patient experience and I know we are delivering on that."
Dr. Bond, who has been practicing optometry for 15 years, offers his patients a full-scope optometric practice. He sees a diverse patient base from all age categories; he often deals with eye disease, glaucoma and low vision. To help ensure his patients receive the best care possible, Dr. Bond employs a staff of ten and has two Associates: Dr. Angela Miller and Dr Kristen Mansi.
One of the ways Dr. Bond delivers exceptional service is through his EMR system, Optosys. "When I chose Optosys, I was attracted by the system innovations. I like the fact that I can send my orders directly to the lab; it eliminated a step. Instead of having to log in or call, you just click on a link and the lab gets the order immediately. Insurance claims and billing are easy and fast."
" Optosys makes our job easier so that we can spend more time with our patients instead of on other tasks. This way, we have more face-to-face time with the patient and we can better see to their needs. It makes everything easier and my patients benefit enormously. The tasks portion of the software allows for excellent interactive communication as well as tracking the details of patient care. I also like being able to offer my patients the option to book their appointments online. The online booking system is great because it links directly to my schedule and, unlike my office, Optosys is available 24/7. A lot of our patients do not want to call the office, and the online booking feature saves them time. I get good feedback about it."
Dr. Bond points to his wife and fellow OSI member (Dr. Angela Miller) as being key to his decision to join OSI. When asked if he was satisfied with OSI, he spoke very highly of Ontario Sales Director, Mark Ritter. "Working with Mark has been a great experience. He was very helpful every step of the way. He did a lot of the heavy lifting for us and made everything easier. Mark was very involved in the clinic's expansion."
Dr. Bond connects with his patients by being active in his community. "I coach hockey and help out with my son's hockey team. I also sponsor events and hockey teams and donate to local charities. Giving back to my community is very important to me."
Like many of our valued members, Dr. Bond is looking forward to joining everyone at the upcoming National Summit in Whistler! "It will be my first time attending the Summit. I will be there! I want to meet fellow members, learn about what's new in the industry and see if there is anything I am missing out on."
With great members like Dr. Bond heading to Whistler, how could you not attend our Summit this year?
barrieeyecare.com